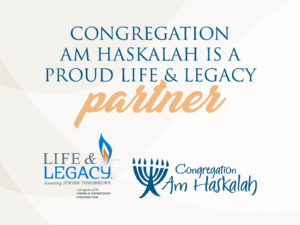 Congregation Am Haskalah offers a creative, participatory approach to Judaism, blending tradition with innovation.
We are: 
A friendly, caring, welcoming community 
Family activities and involvement 
A unique, dynamic Hebrew School 
Jewish holiday celebrations and Shabbat services with meaning and relevance 
Jewish learning on all levels in a supportive atmosphere 
Democracy and equality in all aspects of synagogue life 
Social, cultural and community events 
Open to people with diverse life situations, cultural backgrounds, sexual orientations, political philosophies and religious perspectives 
Welcomes both traditional and non-traditional family units. Specifically mixed-faith couples are encouraged to experience our nurturing environment and see the support that is available.